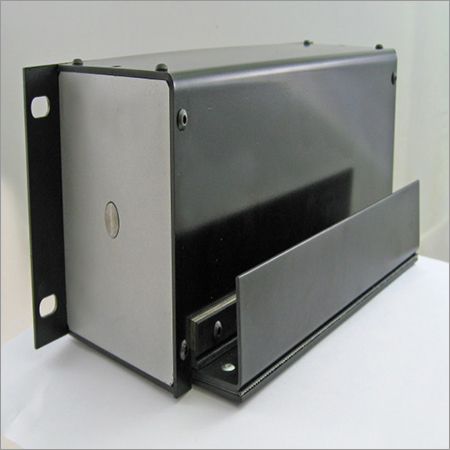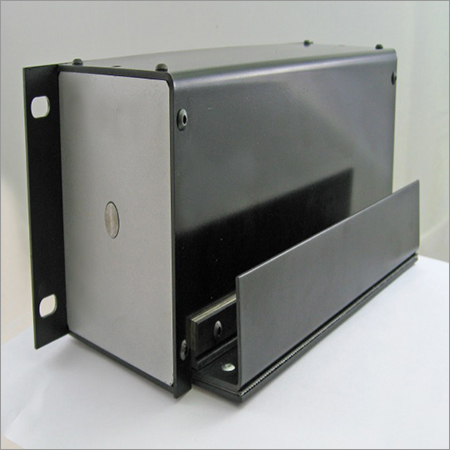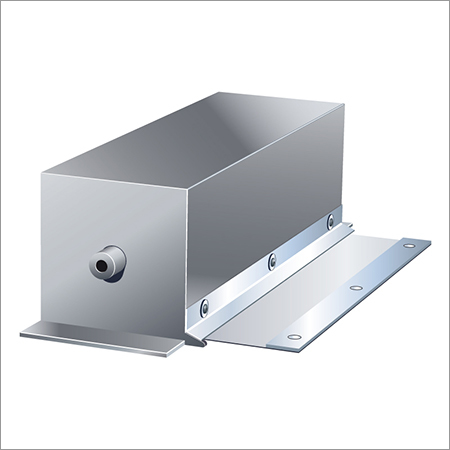 Price And Quantity
5000.00 - 15000.00 INR/Unit

1 Unit
Product Specifications
ms

metal

to protect LM Rail

manually manufacture

machine protect

N/A
Trade Information
Cash on Delivery (COD), Delivery Point (DP), Cash Against Delivery (CAD), Cash Advance (CA), Days after Acceptance (DA), Cash in Advance (CID), Cheque

25 Unit Per Month

1 Week

Yes

Free samples are available

As per requirement

Central India, Maharashtra, Gujarat

ISO-9001 2015
Product Description
Rollway Covers are used when space is limited & other types of guide-way covers are not suitable for the protection of the machine ways & screws against damage from hot chips cutting oils, lubricants & abrasive partials. Construction consists of high tensile synthetic fabric or spring steel shade mounted on spring loaded, roller take up mechanism housed.
Features

Rollway Cover without canister is an excellent choice when the cover is integrated in to machine design.
Rollway Covers with canister enclose & protect the cover & are easier to mount on machine
Rollway Cover with Aluminum flexible cover are very strong & used in heavy duty application.
Rollway Covers are available in customized sizes, material & mounting methods.

Advantages

For high travel speeds
Takes up little space
Customized and low-cost solutions
Easy to install and long life expectancy
Poly urethane coated fabric and stainless steel band with or without housing
Widely used for cross slide & vertical slide protection in CNC's
Rolling covers are used in lack of space as a substitution bellows. It doesnt offer high resistance.

We Supply Rolling Covers:

Without protective case,
With protective case.
And according to the material used:

With a strip of regular steel,
With a strip of stainless steel,
With a plastic strip.
For use at high temperatures steel or plastic strips of glass fibre, viton or preotex can be used.

Rolling Covers without Protective Case
For fastening the Rolling Covers without a protective case standard holders can be used (see the drawings) that provide simple and stable fastening. For standard fastening 2 basic types were developed that are used according to the requirement type. We also make special holders according to the customer's wish.

Rolling Covers with Protective Case
While using steel as the external strip material we recommend the design with the protective case for safety reasons. With smaller diameters of the roller with a shorter extension this is unimportant. The steel strip cannot be used if the strip diameter is under 40 mm and the strip width over 300 mm.
The largest selection of possibilities concerning drives and dimensions is in combination with the plastic strip. This way a cheaper version without the protective case can also be chosen if the level of pollution is limited. Dimensioning of the rolling cover is governed by certain factors that are stated in construction tables. These apply generally for standard use, the final design is determined upon an agreement with the customer.
Important warning:

While fastening the Rolling Covers it is necessary to consider the following factors:

Running speed
Planned total number of lifts, lifespan
Fastening position, direction of splinter flow direction
Rolling Cover Drives
Rolling Covers are supplied with three different drive concepts. Drive option depends on the required cover type, its size, and the amount of expected costs.
FM-drives they are used with steel strips mostly with a higher tension load.
SA-drives they are supplied only with standard steel strip because the external strip used for covering also serves as spring drive.
TF-drives they are used for high running speeds with minimum strain. We recommend them mostly for plastic strips.
Always state the design type of the protective case (A) together with the manner of ending the strop (F) in the demand/ord

Industrial roller blinds and armoured aprons
Our spring-loaded roller blinds are designed for environments where space restrictions prevent the use of full concertina covers or steel telescopic covers. The roller unit is robustly made in steel, with a heavy-duty return spring and maintenance-free nylon end bushes or sealed bearings allowing rotation. Roller blinds can be supplied open or enclosed within a steel box. Blinds are available in fabric for most applications or in anodized aluminium strips. Open or boxed, roller blinds can be mounted horizontally, vertically or cross-slide and are highly resistant to wear.
We recommend the use of armoured aprons or blinds to protect against very hot swarf or heavy swarf loads and for high-pressure coolant systems. They can be supplied in flat form or fitted to an open or boxed roller blind. Armoured aprons are supplied in anodized aluminium strips that are joined with polyurethane hinges or in mild or stainless steel strips riveted to polyurethane conveyor material.

Roll-up cover without housing
Roll-up covers without a housing are suitable for areas with limited space, and facilitate optimal integration into the machine enclosure.

Roll-up covers with steel band
Roll-up covers with an additional housing made of steel or aluminium protect the standard roll-up cover and allow simple installation or retrofitting.

Type of band

Roll-up covers with plastic band

Reliable protection against cutting waste, oil and cooling emulsions
Particularly suitable for high travel speeds thanks to its low own weight
Minimal space required
Very resistant to tearing due to plastic layered special fabric
Various materials are possible
Roll-up covers with steel band

Very good protection against cutting waste, oil and cooling emulsions
Rust-resistant and acid-resistant spring band steel with thickness from 0.2 to 0.4 mm
Suitable for high travel speeds and greater mechanical loads
Only available with housing
Industrial roll-away covers

SIPL roll-away cover systems with internal torsion springs are a competitively priced solution for the protection of machine tools if there is only limited space available to fit a cover and there is no need to completely seal the workspace. Our roll-away cover systems fitted with external spring motors are a higher-quality product. They can be manufactured to cover any width. In the case of service, the spring motor can be removed easily and quickly, without having to dismantle the cover first.

Internal Spring Motor
External Spring Motor
Housing Design
Cover Fastenings
Industrial Roll-Away Covers

SIPL Roll-Away Covers with internal spring motor are the inexpensive solution for the protection of machine tools when space is restricted and complete sealing is not necessary. SIPL offers either the standard AV series with sealed bearings, or the flexible lightweight roll-away systems, specially developed for cover material, or steel roll-away systems to withstand stronger traction. For reasons of safety and to protect against soiling an appropriate housing is recommended.
Steel Roll-Away Covers
Only available with normal steel material, as the outer cover serves also as a spring motor.

Benefits

For higher process speeds and greater mechanical stresses
Very good protection against contact with chips, oil and coolant emulsion
Spring steel, 0.2 to 0.4mm thick, resistant to corrosion and acid
Applications
In addition to the standard horizontal or vertical uses, roll-away covers can also be mounted diagonally. For special requirements SIPL will design individual solutions in accordance with customers wishes.
"We Are Mainly Deals In Maharastra, Gujarat"
Enter Buying Requirement Details
"We are mainly deals in Maharashtra & Gujarat."